The Small Business Health Care Tax CREDIT
Written By:
Melissa C. Marsh, Esq.
, California Attorney, March 2012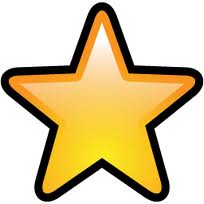 As the March 15 corporate tax filing deadline approaches, we are reminding small businesses to take advantage of the small business health care tax credit. This is a tax credit not a mere deduction. The tax credit is part of the 2010 Affordable Care Act (more commonly known as ObamaCare). The tax credit is worth up to 35% of a small business's premium costs (25% for tax-exempt employers). In 2014, this rate increases to 50% (35% for tax-exempt employers). Again, this is a TAX CREDIT not a mere deduction.
Eligible small employers will need to complete IRS Form 8941 to calculate the credit. The instructions and eligibility factors can be found here.
In general, to qualify for the credit, the employer must: (1) have fewer than the equivalent of 25 full-time workers (for example, an employer with fewer than 50 half-time workers may be eligible) and (2) pay its employee's an average annual wage under $50,000. The credit phases out gradually for firms with average wages between $25,000 and $50,000 and for firms with the equivalent of between 10 and 25 full-time workers.
For more information, see Small Business Health Care Tax Credit for Small Employers at IRS.gov.
---
Tags: Health Care Tax Credit
Posted In: Business Law Bulletin Corporate Client Bulletin Tax Update
Home
|
Request a Consultation
|
Practice Areas
|
Articles
|
Client Alerts
|
Testimonials
|
Terms of Use
|
Privacy Policy
|
Contact Us
|
Site Map
Copyright© 1998 - 2022, Melissa C. Marsh. All Rights Reserved.
Website Design By
DK Web Design
Catering By
Devon Eats
Located in Los Angeles, California, the Law Office of Melissa C. Marsh handles business law and corporation law matters as a lawyer for clients throughout Los Angeles including Burbank, Sherman Oaks, Studio City, Valley Village, North Hollywood, Woodland Hills, Hollywood, West LA as well as Riverside County, San Fernando, Ventura County, and Santa Clarita. Attorney Melissa C. Marsh has considerable experience handling business matters both nationally and internationally. We routinely assist our clients with incorporation, forming a California corporation, forming a California llc, partnership, annual minutes, shareholder meetings, director meetings, getting a taxpayer ID number (EIN), buying a business, selling a business, commercial lease review, employee disputes, independent contractors, construction, and personal matters such as preparing a will, living trust, power of attorney, health care directive, and more.