Small Claims Limit Increases To $10,000
Written By:
Melissa C. Marsh, Esq.
, California Attorney, November 2011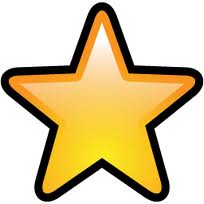 Beginning January 1, 2012, the Small Claims Court jurisdictional limit will increase from $7,500 to $10,000 for personal claims, other than bodily injury resulting from a car accident. For a claim of bodily injury resulting from a car accident, the increase to $10,000 will not occur until January 1, 2014.
It should be noted that the jurisdictional limit of the Small Claims Court for business related disputes and claims brought by a corporation shall remain at $5,000.
---
Tags: Small Claims Limit in California
Posted In: Business Law Bulletin Corporate Client Bulletin Employment Law News Real Estate Reporter
Home
|
Request a Consultation
|
Practice Areas
|
Articles
|
Client Alerts
|
Testimonials
|
Terms of Use
|
Privacy Policy
|
Contact Us
|
Site Map
Copyright© 1998 - 2023, Melissa C. Marsh. All Rights Reserved.
Website Design By
DK Web Design
Catering By
Devon Eats
Located in Los Angeles, California, the Law Office of Melissa C. Marsh handles business law and corporation law matters as a lawyer for clients throughout Los Angeles including Burbank, Sherman Oaks, Studio City, Valley Village, North Hollywood, Woodland Hills, Hollywood, West LA as well as Riverside County, San Fernando, Ventura County, and Santa Clarita. Attorney Melissa C. Marsh has considerable experience handling business matters both nationally and internationally. We routinely assist our clients with incorporation, forming a California corporation, forming a California llc, partnership, annual minutes, shareholder meetings, director meetings, getting a taxpayer ID number (EIN), buying a business, selling a business, commercial lease review, employee disputes, independent contractors, construction, and personal matters such as preparing a will, living trust, power of attorney, health care directive, and more.