Request a Same Day Telephone Consultation

Sherman Oaks, CA
Tel: 818-849-5206
Tel: 323-655-1002
E-mail:
MMarsh



Your Legal Corner - Client Alert Blog
8 New California Employment Laws for 2010
Written By:
Melissa C. Marsh, Esq.
, California Attorney, January 2010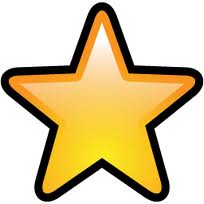 Meal Breaks.

First it should be noted that the California Supreme Court has agreed to hear three cases regarding an employer's obligation to provide meal breaks (Perez, Brinker and Brinkley). These decisions should be made by Summer of 2010.

Sexual Harassment

. In

Hughes v. Pair

, 46 Cal. 4th 1035 (2009), the California Supreme Court clarified what does and does not constitute sexual harassment in a professional relationship, and by extension in the workplace. In

Hughes

, Suzan Hughes sued Christopher Pair, a trustee of her late husband's estate, for sexual harassment under Civil Code § 51.9. Suzan alleged that Pair made vulgar and highly offensive sexual comments. Although Civil CodeSection 51.9 prohibits sexual harassment specifically with respect to certain business, service and professional relationships, the California Supreme Court noted that the definition should also apply to the employment setting. The California Supreme Court held that the Legislature intended Civil CodeSection 51.9 to be applied in a fashion consistent with the Fair Employment and Housing Act and Title VII, which requires the plaintiff to establish either quid pro quo sexual harassment, or conduct that is severe or pervasive. The Supreme Court found no "quid pro quo" because the plaintiff did not allege any connection between her rejection of the defendant's advances and any resulting financial harm, retaliatory conduct, or other injury. The California Supreme Court then held that the defendant's conduct ("vulgar and highly offensive statements" involving no assault or threat of an assault) was neither severe nor pervasive because his comments constituted merely an isolated incident made on a single day during a multi-year professional relationship. In light of this decision, it appears that isolated offensive and inappropriate comments (that do not threaten assault, or involve physical harm) do not constitute actionable sexual harassment.

Is your Worker An Independent Contractor

? In

Cristler v. Express Messenger Systems, Inc

</u>., __ Cal.App.4th ___ (2009), the California Appellate Court affirmed a California jury's finding that messengers were independent contractors, and not employees. The plaintiffs, James Cristler and others, sued Express Messenger, Inc., a delivery service, for illegally misclassifying its workers as independent contractors and not employees and in turn failing to pay proper wages and overtime, failing to reimburse its workers for business related expenses, and for failing to provide proper pay stubs. The jury determined that plaintiffs were independent contractors, and not employees, and the Appellate Court affirmed finding no defect in the jury instructions.

Sales Representatives May Not Be Entitled To Post-Termination Commissions

. In

Nein v. HostPro, Inc

.</u>, 174 Cal. App. 4th 833 (2009),the California Appellate Court held that a sales representative (Nein) was not entitled to post-termination commissions. In this case, the sales representative approached AT&T with the prospect of hiring HostPro to provideweb hosting services to some of AT&T's customers. The AT&T deal was not completed till after Nein's termination. When HostPro refused to pay Nein his commission, Nein filed suit claiming breach of contract, breach of the implied covenant of good faith and fair dealing, violation of Labor Code Sections 2926 and 206, and Unfair Competition. The trial court found in favor of HostPro on the ground that the language of his written employment contract clearly provided that Neinwas only entitled to his commission "so long as [he] remains employed with the Company as a Sales Representative." The Appellate Court affirmed the trial court's decision and awarded HostPro its attorney's fees. In light of the ruling in

HostPro

and various other cases, employers should be careful when drafting employment agreements that contain commission provisions since various court cases have interpreted similar language as entitling the sales representative to his or her commission when the sale was ultimately consummated long after termination where the sale was found to have been partially the result of the former employee's efforts prior to his or her termination.

Tip Pooling May Include Shift Supervisors in Limited Circumstances

. In

Chau v. Starbucks Corp

., 174 Cal. App. 4th 688 (2009), the California Appellate Court overturned an $86 Million dollar judgment awarded to Starbucks baristas. In

Chau

, Jou Chau brought a class action against Starbucks because the company allowed shift supervisors to share in tips that customers placed in a tip box. Chau alleged the policy violated California Labor Code Section 351 and California's Unfair Competition Law. The trial court certified a class consisting of thousands of current and former Starbucks employees in California and, after finding liability, the jury awarded the class $86 million in restitution. The Court of Appeal reversed the judgment, holding that Starbucks did not violate Labor Code Section 351 because the shift supervisors spent over 90% of their time performing the same service tasks as the baristas, and in this fact specific case their limited supervisory duties should not therefore preclude the shift supervisors from sharing in the tip pool. Although this case appears to set forth a ruling allowing a manager, or supervisor, to share in a tip pool it is important to understand that this is a highly fact specific case and in most businesses the managers/supervisors do NOT spend 90% to 95% of their time performing the same service duties as their underlying employees as in this case).

Individual Managers May Be Liable For Unpaid Wages Under The FLSA

. In

Boucher v. Shaw

, 572 F.3d 1087 (9th Cir. 2009), three former union employees who worked for Castaways Hotel, Casino and Bowling Center (which declared bankruptcy) sued their individual managers for unpaid wages under the federal Fair Labor Standards Act (the "FLSA") and Nevada state law. Although the Nevada Supreme Court determined that the managers could not be held individually liable under Nevada state law, the Ninth Circuit Court of Appeals held that the individual managers (the Chairman/CEO, the CFO, and the Labor Relations Manager, two of whom co-owned the Hotel/Casino) are subject to personal liability because under the FSLA, the term "employer" is to be construed broadly to include anyone who "exercises control over the nature and structure of the employment relationship," or "has economic control" over that relationship. The Ninth Circuit Court of Appeals concluded that the three executives, two of whom owned the casino, fall within the definition of "employer."

Employees' Right to Privacy and Company Surveillance

. In

Hernandez v. Hillsides, Inc

., 47 Cal. 4th 272 (2009), the California Supreme Court held that although employees have a reasonable expectation of privacy in the workplace, that right must be balanced with the employer's right to operate a business. In this case, the plaintiffs (Hernandez and Lopez) were day time office employees of Hillsides Children Center, a private nonprofit residential facility for neglected and abused children. The director of the facility discovered that late at night someone was using a computer in the office to access the Internet and view pornographic websites. Concerned that the culprit might be a staff member who worked with the children, the director installed a hidden camera in the office without notifying either Hernandez and Lopez. Since the culprit accessed the computer at night, the surveillance camera was never operated during business hours neither plaintiff was monitored by the camera. In this very fact specific case, the California Supreme Court held that although there may have been an intrusion into the zone of privacy, there was no privacy violation because: (1) the surveillance cameras were only operational after business hours, (2) the camera was installed with the sole purpose of catching a predator using the company's computer to view pornographic web sites, and (3) the company in light of its purpose to protect abused children had a real concern to protect the children. As the Supreme Court noted that its ruling was based on the specific facts presented and acknowledged that employee's do have a reasonable expectation of privacy in the workplace, California employers are well advised to use extreme caution before installing a surveillance system.

Employers May Be Required to Pay Their Employee's For Time Spent On Their Smart Phones

. In

Rutti v. Lojack, Inc.

, (9th Cir. 2009), the plaintiff filed a class action lawsuit on behalf of all the Lojacktechnicians who installed car alarms for unpaid wages for time spent by the technicians in their homes bothbefore and after their shifts. In this case, the Ninth Circuit Court Of Appeals examined which employee off-the-clock activities must be counted as "hours worked" and which may be disregarded as non-compensable. First, the Court held that neither federal nor California law requires an employer to pay an employee for commuting time (travel time from home to the first place of employment for the day). See, California Labor Code Section 510(b). Second, the Court held that non-exempt hourly employees must be paid for time off-the-clock performing tasks "integral" to their primary work activities and which are more than "de minimis." Specifically, the Court noted that the time spent in the morning "receiving, mapping, and prioritizing jobs and routes for assignment" appears to be de minimis and non-compensable, but sending daily transmissions to the employer at the end of every day which can take up to 15 minutes a day may constitute time for which the employee is entitled to compensation.
---
Tags:
Posted In: Employment Law News
Blog Categories:
Business Law Bulletin
Corporate Client Bulletin
Employment Law News
IP Bulletin
Real Estate Reporter
Tax Update
---
Search YLC Blog:
---
Follow Us: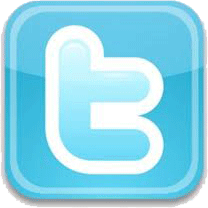 ---
Subscribe to Updates:
Interested in receiving this blog? You may add this blog to your feeds by clicking here:
Subscribe
---
Recent Updates:
---
Archives:
June 2022
May 2022
April 2022
August 2021
February 2021
September 2020
January 2017
June 2016
May 2016
March 2016
December 2015
June 2014
April 2014
February 2014
November 2013
October 2013
September 2013
November 2012
October 2012
July 2012
May 2012
April 2012
March 2012
January 2012
November 2011
July 2011
February 2011
November 2010
October 2010
September 2010
April 2010
February 2010
January 2010
November 2009
June 2009
May 2009
March 2009
February 2009
January 2009
October 2008
June 2008
December 2005
---
If you would like to inquire about my services, please call 818-849-5206.
If you have additional questions or need specific legal advice tailored to your specific needs, please schedule a low cost Telephone Consultation.
---
Disclaimer: The information presented on this web site was prepared by Melissa C. Marsh for general informational purposes only and does not constitute legal advice. The information provided in my articles and alerts should not be relied upon, or used as a substitute for professional legal advice from an attorney you retain to advise or represent you. Your use of this Internet site does not create an attorney- client relationship. Transmission of this article is not intended to create, and receipt of it does not constitute, an attorney-client relationship. All uses of the contents of this site, other than personal uses, are prohibited. You may print or email a copy of any information posted on this web site for your own personal, non-commercial, use, but you may not publish any of the articles or posts on this web site without the Express Written Permission of Melissa C. Marsh.
Home
|
Request a Consultation
|
Practice Areas
|
Articles
|
Client Alerts
|
Testimonials
|
Terms of Use
|
Privacy Policy
|
Contact Us
|
Site Map
Copyright© 1998 - 2023, Melissa C. Marsh. All Rights Reserved.
Website Design By
DK Web Design
Catering By
Devon Eats
Located in Los Angeles, California, the Law Office of Melissa C. Marsh handles business law and corporation law matters as a lawyer for clients throughout Los Angeles including Burbank, Sherman Oaks, Studio City, Valley Village, North Hollywood, Woodland Hills, Hollywood, West LA as well as Riverside County, San Fernando, Ventura County, and Santa Clarita. Attorney Melissa C. Marsh has considerable experience handling business matters both nationally and internationally. We routinely assist our clients with incorporation, forming a California corporation, forming a California llc, partnership, annual minutes, shareholder meetings, director meetings, getting a taxpayer ID number (EIN), buying a business, selling a business, commercial lease review, employee disputes, independent contractors, construction, and personal matters such as preparing a will, living trust, power of attorney, health care directive, and more.