New California Bathroom Bill Effective March 1, 2017
Written By:
Melissa C. Marsh, Esq.
, California Attorney, January 2017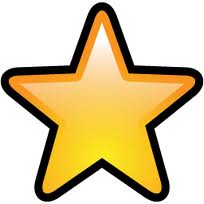 Yes…that is right…we have a new bathroom bill. Like we don't have enough regulations to comply with. Effective March 1, 2017, A.B. 1732, codified in the California Health and Safety Code, requires all businesses with a single-user bathroom to buy new signage designating the bathroom for use by all genders. Even if an establishment has two separate bathrooms, one for men and one for women, effective March 1, 2017 each bathroom must be designated for use by all genders. Under the new legislation, a "single-user toilet facility" is defined as a bathroom with "no more than one water closet and one urinal with a locking mechanism controlled by the user."
California businesses should pick up the signage at their earliest convenience as the county health inspectors, building inspectors and fire department will be allowed to issue a citation.
---
Tags:
Posted In: Business Law Bulletin Real Estate Reporter
Home
|
Request a Consultation
|
Practice Areas
|
Articles
|
Client Alerts
|
Testimonials
|
Terms of Use
|
Privacy Policy
|
Contact Us
|
Site Map
Copyright© 1998 - 2022, Melissa C. Marsh. All Rights Reserved.
Website Design By
DK Web Design
Catering By
Devon Eats
Located in Los Angeles, California, the Law Office of Melissa C. Marsh handles business law and corporation law matters as a lawyer for clients throughout Los Angeles including Burbank, Sherman Oaks, Studio City, Valley Village, North Hollywood, Woodland Hills, Hollywood, West LA as well as Riverside County, San Fernando, Ventura County, and Santa Clarita. Attorney Melissa C. Marsh has considerable experience handling business matters both nationally and internationally. We routinely assist our clients with incorporation, forming a California corporation, forming a California llc, partnership, annual minutes, shareholder meetings, director meetings, getting a taxpayer ID number (EIN), buying a business, selling a business, commercial lease review, employee disputes, independent contractors, construction, and personal matters such as preparing a will, living trust, power of attorney, health care directive, and more.