Prepared By:
Melissa C. Marsh
, Los Angeles Landlord-Tenant Attorney
Written: October 2017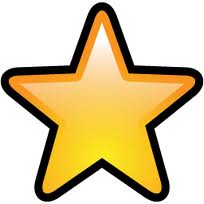 This article explains how to evict an unwanted house guest, adult child, roommate, or friend, in California who has overstayed their welcome. If you have an adult child, friend, guest, or roommate, that doesn't pay rent, but has overstayed their welcome, you can't just throw the person out and change the locks (unless that person has been there for less than 3 days). You may, however, be able to evict them (terminate the tenancy) with a properly prepared and served 30 Day Notice To Quit under a special provision known as Tenancy At Will.
In California, an Unwanted House Guest or Roommate Who Has Never Paid Rent May Be Evicted With A Thirty Day Notice to Quit.
But beware as special language is required in such a notice. In California, a "tenant at will" can be evicted by properly serving a 30 Day Notice to Quit that is prepared in conformity with California law. So what is a tenancy at will? In California, a tenant is considered an "at will" tenant if ALL of the following conditions are met: (a) the individual occupies a property, or room within the property, with the owner, and (b) there is no agreement for the occupancy to be for a specified period of time; and (c) the individual occupying the property is not paying, and never has paid, any rent. See, California Civil Code 789 and Covina Manor v. Hatch, 133 CA2d Supp 790 (1955).
If an "at will tenant" in California refuses to vacate a property after being asked to leave, the owner of the property may use the procedures set forth in the California Civil Code and Civil Code of Procedure to remove the unwanted guest. The owner cannot just change the locks. Doing so, can subject the owner to penalties of not less than $100 per day for each day the tenant (unwanted houseguest) is illegally displaced by the owner's self help measures.
In California, How to Terminate a Tenancy At Will?
To terminate a tenancy at will, a California landlord (or owner) must properly serve the tenant (unwanted house guest) with a 30 day notice to vacate in compliance with both the California Civil Code and Code of Civil Procedure. This is NOT a do it yourself project and you will need the assistance of attorney to prepare the proper notice and to provide you with detailed instructions on how to properly serve and document the service of the Notice.
If the At Will Tenant (unwanted guest) fails to vacate the property on or before the expiration of the date set forth in the Notice, the landlord still cannot just change the locks. At that time, the landlord (owner) will need to file an unlawful detainer (eviction) action against the tenant. This is a summary proceeding which is typically heard by the Court within 45 days of the Summons and Complaint being filed and served.
But what if your unwanted house guest did pay rent at one time? Then the an Unwanted House Guest or Roommate may be entitled to a 60 Day Notice to Quit.
If your unwanted house guest in California did pay rent at one time and has stayed at the premises for more than one year, then the owner would have to properly prepare (in conformity with California law) and serve (not by email or text) a 60 Day Notice to Quit. Now, if the unwanted guest has lived at the premises for less than a year, then again you are back to a 30 Day Notice to Quit. Caution is advised as special rules may apply if the unwanted guest is staying in an apartment or condo, a structure that is governed by any local rent control rules, or section 8.
If you would like Ms. Marsh, a California Attorney with 20+ years' experience, to prepare a notice to terminate a tenancy at will to evict an unwanted guest, please Email Ms. Marsh your request, and be sure to include your name, telephone number, address of the property, and the name of the unwanted guest.
&copy 2017 Melissa C. Marsh. All Rights Reserved.
Home
|
Request a Consultation
|
Practice Areas
|
Articles
|
Client Alerts
|
Testimonials
|
Terms of Use
|
Privacy Policy
|
Contact Us
|
Site Map
Copyright© 1998 - 2019, Melissa C. Marsh. All Rights Reserved.
Website Design By
DK Web Design
Located in Los Angeles, California, the Law Office of Melissa C. Marsh handles business law and corporation law matters as a lawyer for clients throughout Los Angeles including Burbank, Sherman Oaks, Studio City, Valley Village, North Hollywood, Woodland Hills, Hollywood, West LA as well as Riverside County, San Fernando, Ventura County, and Santa Clarita. Attorney Melissa C. Marsh has considerable experience handling business matters both nationally and internationally. We routinely assist our clients with incorporation, forming a California corporation, forming a California llc, partnership, annual minutes, shareholder meetings, director meetings, getting a taxpayer ID number (EIN), buying a business, selling a business, commercial lease review, employee disputes, independent contractors, construction, and personal matters such as preparing a will, living trust, power of attorney, health care directive, and more.